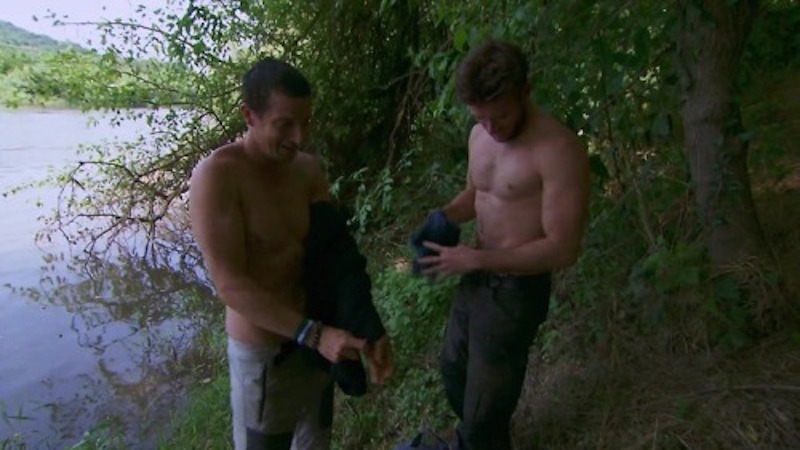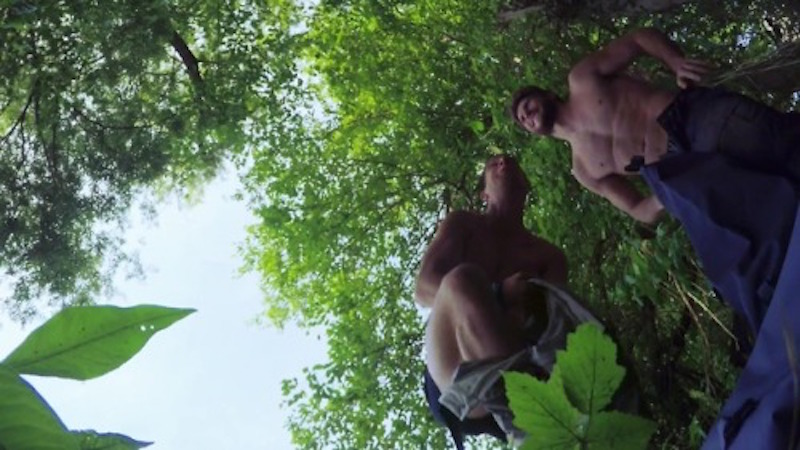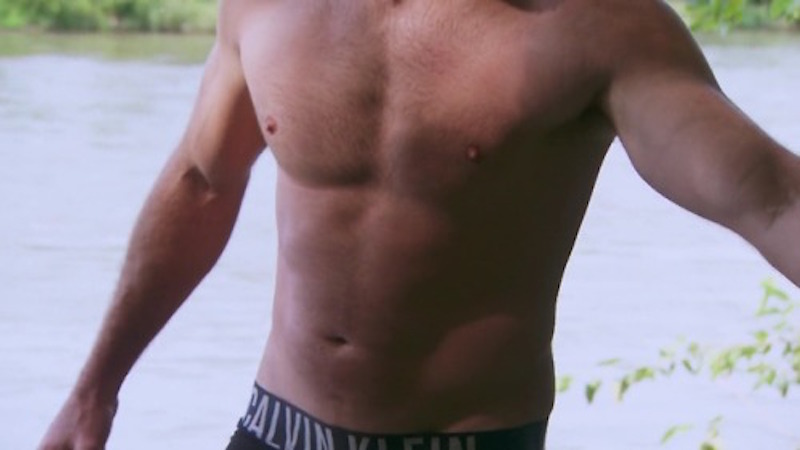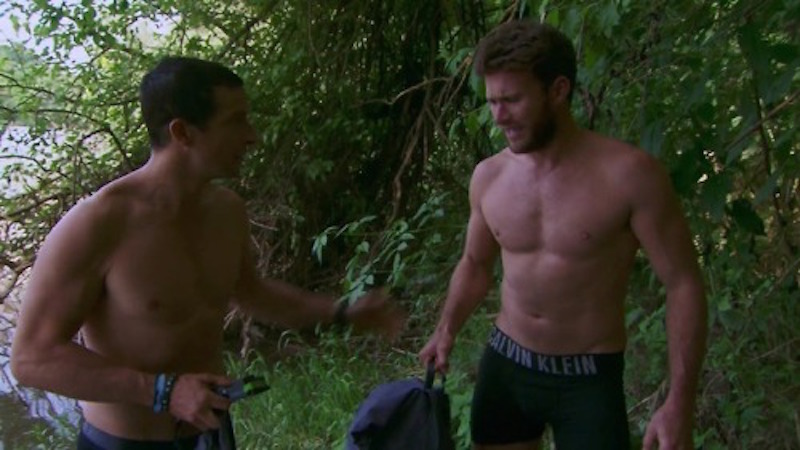 Scott Eastwood shirtless, with a bonus Bear Grylls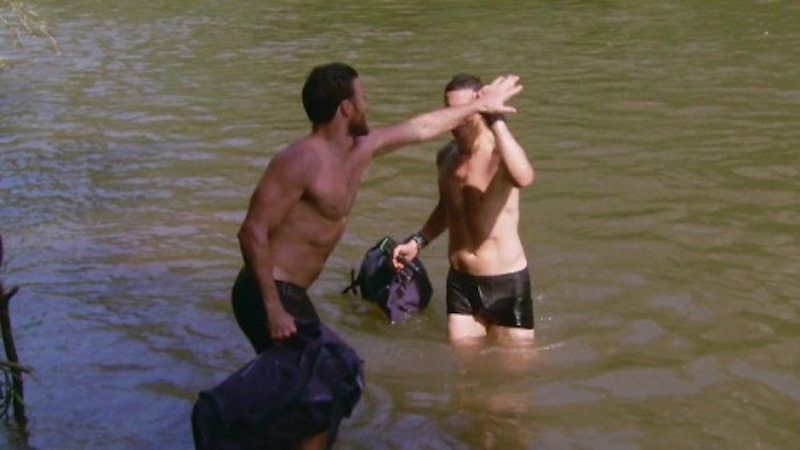 I have a confession to make… I love watching Bear Grylls shows where he takes guys out into the wilderness because there's inevitably a moment where someone is shirtless, or down to their underwear. I don't actually mind if it's Bear Grylls himself, because I think he's pretty damn fine too. He comes across as one of those guys who might be a little curious about things given the right circumstances.
In this case we're here for the sight of handsome and hunky Scott Eastwood shirtless with the adventurer.
I also have to confess that I don't think I've seen anything with him in it, acting I mean. I'm sure I've seen him looking sexy as a male model, but I get the feeling all the shows and movies he's been in are in his dad's footsteps and that's really not my style.
Even though he's been acting for more than ten years it's only in the last couple that he's really started to make his mark in the business, in my opinion. He's had some interesting roles but he's not yet a "leading man" when I think he probably should be.
Wherever he's going in the future I hope he's going there with few clothes.
Incidentally, seeing Scott Eastwood shirtless with Bear has already kicked off a few camping-themed fantasies in my mind, and I'm not talking about any mild Brokeback Mountain stuff either lol
I know I'm not the only one now having dirty thoughts about these two.